Leland Howell Munsell
September 14, 1903 – December 5, 1987
<![if !vml]>
<![endif]>
On his wedding day (I'm not sure which one)
<![if !vml]> <![endif]>
<![if !vml]>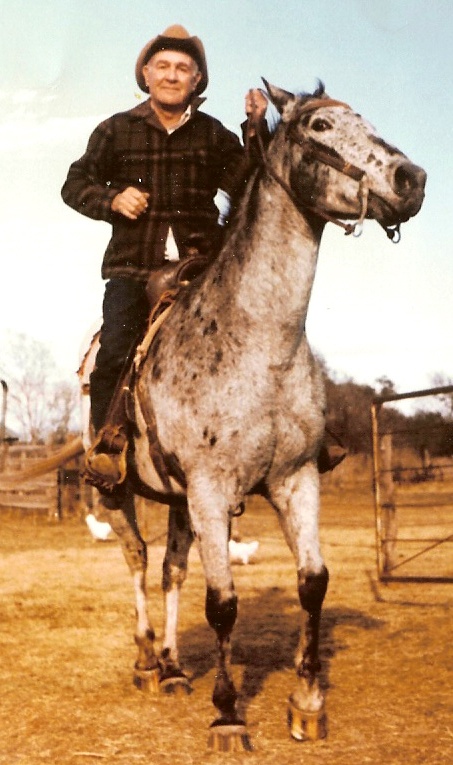 <![endif]>
"Pam-Paw" was known for his horsemanship abilities.  The locals affectionately called him "Cowboy".   He was still working horses on the ranch when he was 80 years old!
He married Evelyn Nowlin and had three children with her, Rita, Shirley, and Gary.  He married two more times.
When he died in Andrews Texas, he was buried in a coffin lined with the images of horses.