Ada Shipp
September 1879 – July 10, 1966
<![if !vml]><![endif]>
  

<![if !vml]>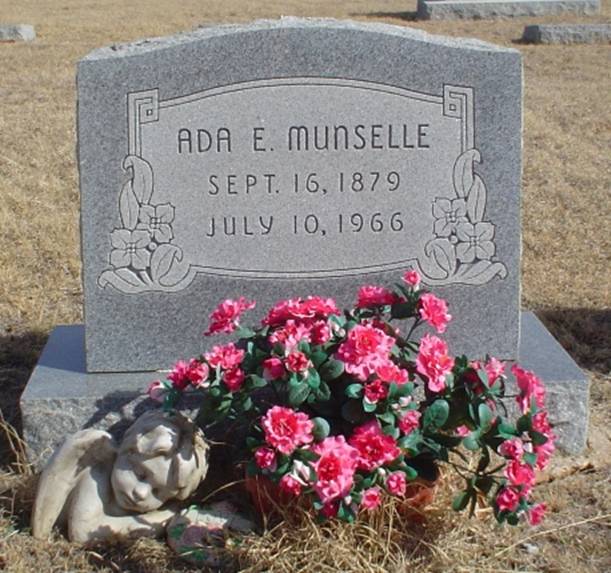 <![endif]>

                                                                                                      about 1961                                     earlier

Ada was born the fourth of ten children in Gillespie County Texas to Martin Shipp and Martha Ellen Casner.  She married Lawrence (Lorenzo) A. Munsell on February 12, 1903.  Together they had three children including the eldest Leland Munsell (AKA Cowboy and later Pam-Paw).

She died at the home of her son Mark Munsell in Dublin Texas.  She is buried in Banks Cemetery in Brown County.

When Teresa was very young, she recalled meeting Ada.  She remembers that Ada had long white hair down to her legs (she kept in a bun most of the time), smoked a pipe, and was blind.