William Hardee Buchanan
September 21, 1874 -  June 18, 1932
<![if !vml]>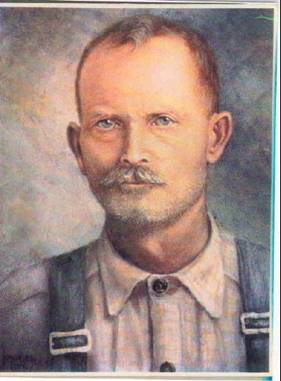 <![endif]>
William was born in Yantis Texas (Wood County).  He lost his mother Laura in an accident when he was 3 years old.  He was know in the family as a very good cattle rancher.  He was also thought to be hot tempered and mean natured.  He married Nora Galloway in ~1898 and had a daughter, Mertie.
Nora apparently died and he married Louisa Idella Bird on Sept. 1, 1901 in Wood County.  Together they had twelve more children including Noba.  William would play the harmonica and the fiddle at local dances.  This was against the rules of the church and as a result, both he and Noba were expelled from the church.
On June 18, 1932, William went for an evening walk on his ranch and did not come home.  He was found the next morning face down in a small pool of water dead of an apparent heart attack.
<![if !vml]> <![endif]>