Jesse Payton Brown Sr.
July 29, 1894 – November 25, 1977
<![if !vml]>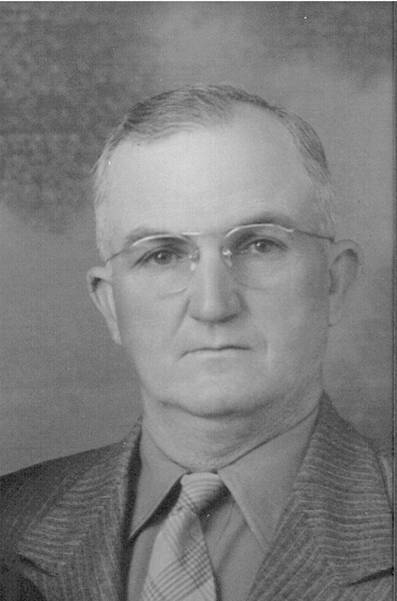 <![endif]>
Jess was born in Muscadine Alabama (Cleburne County)  to James Edward Brown and his wife Martha.  He used to say that the family came over to Quitman Texas in a covered wagon when he was a young boy. 
When World War One broke out, he and his brother James (Luther) Brown enlisted in the US Army.
<![if !vml]>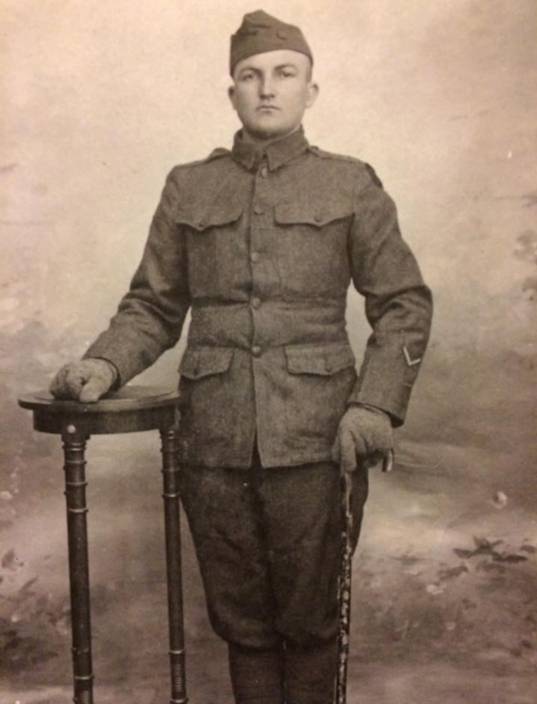 <![endif]>
Jess was assigned to Company A of the 20th Machine Gun Battalion, 13th Infantry Brigade, of the 7th Infantry Division on June 27, 1918.  His unit shipped off to France when he participated in battles in the Puvenelle Sector during the Meuse-Argonne Campaign from 10 October – 11 November 1918.
When the war ended, he was shipped back home and was discharged at Camp Bowie Texas on June 19, 1919.  Luther was discharged on the same date and place (they were on the same set of discharge orders, but I did not see that they were in the same unit).
Jess married Noba Victoria Buchanan on January 16, 1921 in Quitman Texas.  They had two daughters in Quitman, Dorothy Lou and Clara Mae.  The family moved to Nolan County Texas where they had four more children, Ansalee, Mary Jo, Arnold Mouzon, and Jesse Payton Jr.
<![if !vml]>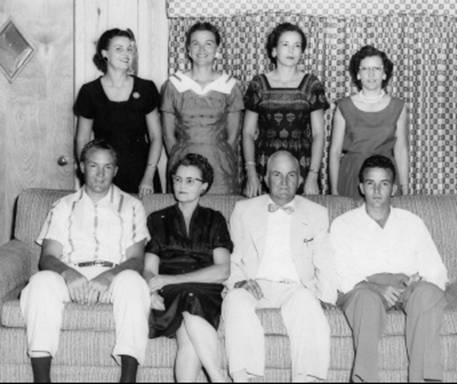 <![endif]>
BACK:  Ansalee, Clara, Dorothy, Mary Jo
FRONT: Mouzon, Noba, Jess, Pete
<![if !vml]>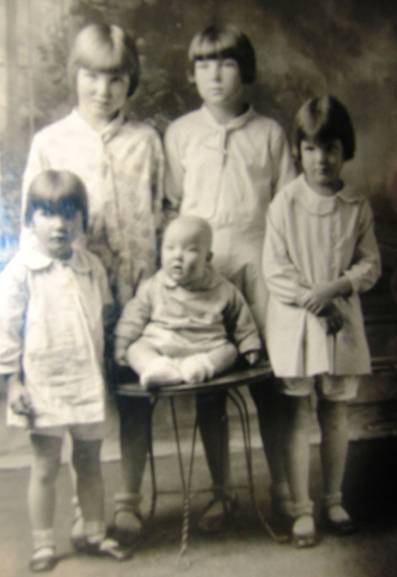 <![endif]>
Late 1930
BACK: Dorothy, Clara
FRONT: Mary Jo, Mouzon,AnsaLee
Jess and Noba lived and worked in Nolan County as farmers for the rest of their lives.  For the last ~40 years, every year on the last weekend in July (their birth month), the descendants meet to honor the memory of these wonderful people.
Noba Victoria Buchanan
July 12, 1902 – August 30, 1977
<![if !vml]>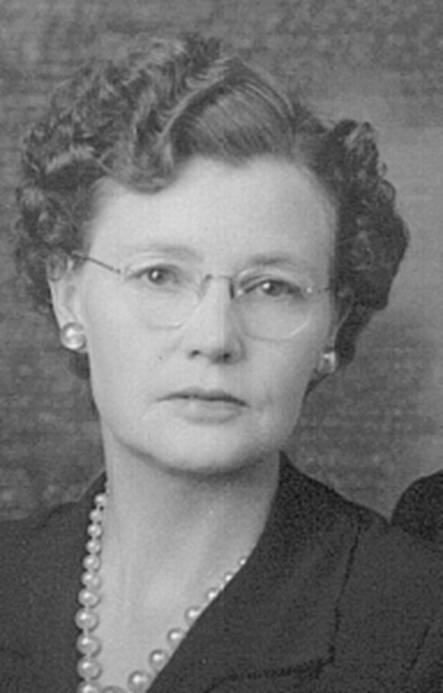 <![endif]>
Noba was born in Quitman Texas where she lived until she married Jess and moved to west Texas.
She was the eldest of the 12 children of William Hardee Buchanan and his second wife Louisa Idella.
<![if !vml]>
<![endif]>
Wedding Day: January 16, 1921