Isaac Casner
1790 – October 16, 1848
Isaac was born in Mifflin County Pennsylvania.  There has always been speculation of Jewish ancestry but there is no proof either way.  He and his brother Jacob migrated west with their families.  On the way, Isaac's son Martin Casner was born in Tennessee.  Eventually they came to Texas.
Isaac was a resident of Steven F. Austin's "Austin's little colony" in 1827.  He was a Private in the Army of the Republic of Texas in Company C. Rangers under Col. Coleman ( 17 Oct 1835 - 17 Oct 1836).  He was under Capt. Andrews until 20 Jan 1837  (Same unit. Col. Coleman was relieved of his command).  He got an Honorable Discharge on 17 Oct 1837.   For his service to Texas during the Revolution, he received a land grant of 1280 acres of land in present day Burnet County on 8 Nov 1837 (#191).  He traded that land for a Spanish pony and a saddle!
Isaac died in Williamson County Texas.
<![if !vml]>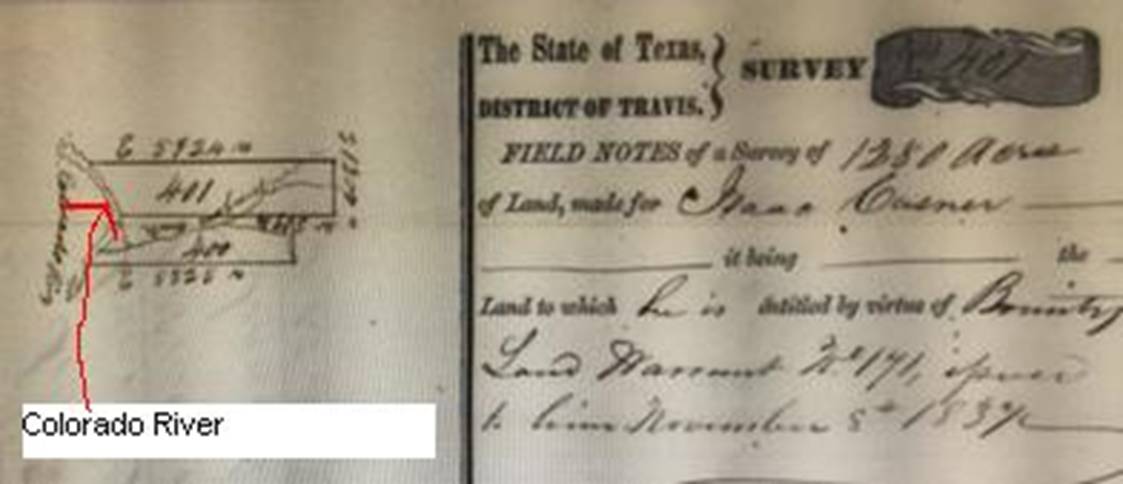 <![endif]>
Original Isaac Casner land grant from the Texas General Land Office.  Isaac got  1280 acres (tract #401) in Burnet County. The western border is the Colorado River.
<![if !vml]>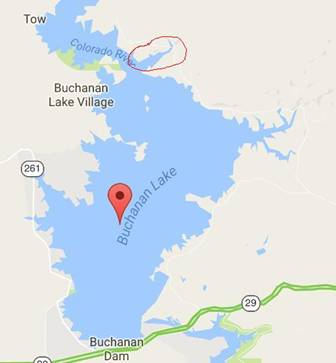 <![endif]>
<![if !vml]>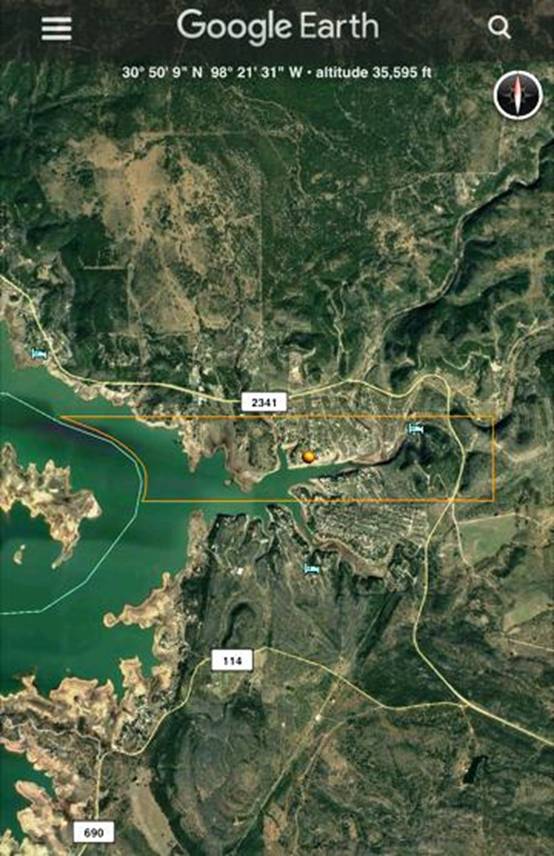 <![endif]>
The orange line demarks tract 401 superimposed on Google Earth in 2017.  In 1937, Buchanan Dam was created which dammed off the Colorado River (light blue line) to create Lake Buchanan.  This submerged a lot of the tract but created miles of high dollar lake front property on the eastern shore of the lake.
<![if !vml]>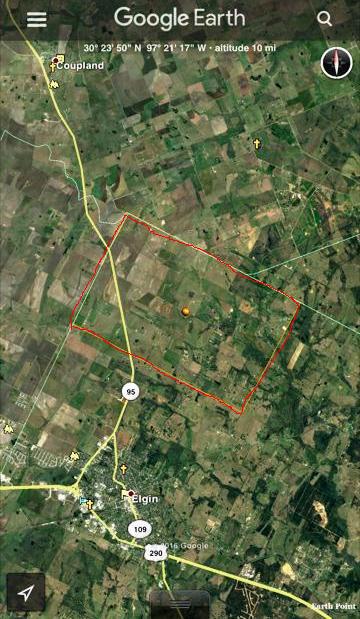 <![endif]>
Isaac got another land tract in Bastrop County just north of Elgin.