<![if !vml]>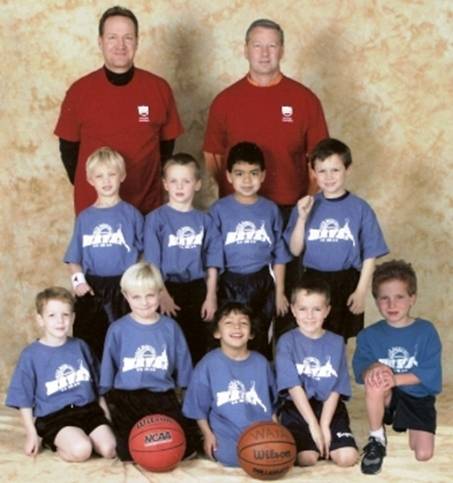 <![endif]>
West Austin Youth Basketball Team:  Feb 06
<![if !vml]>
<![endif]>
Grant with Olympic gold medalist Brandon Slay at the US wrestling camp in Austin.  Grant was the youngest and the smallest wrestler there but he was such a tenacious wrestler the other boys called him "mini-man."   June 06.
<![if !vml]>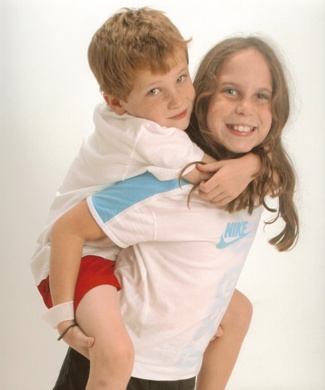 <![endif]>
We were walking in Barton Creek mall, and a photographer in the Picture People gallery thought the kids were so cute he offered to do a photo shoot on them for free (I am not making this up!!!).  I thought this was the best picture.
<![if !vml]>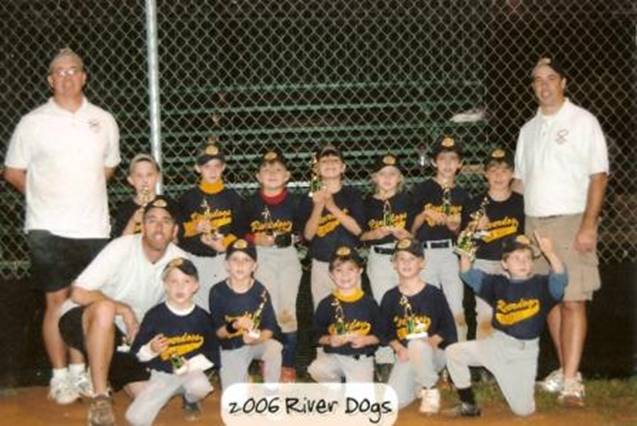 <![endif]>
FRONT: Hunter, Jacob, Garrett, Robbie, Grant  (Coach Kevin)
BACK: Ben, Alex, Wade, Adam, Lauren, Cade, Will  (Coach Les, Coach Fish)
Nov 06: Oak Hills Fall Baseball League:  The Riverdogs had a great team this year.  In the final tournament they battled their way into the finals against the Sand Gnats.  They won the first game, we won the second, but we lost the third game to take 2nd place overall in the league.  This picture was taken after the double header marathon mercifully ended at 10:30 at night.  All the boys (and girl) were punch drunk with crankiness.   And if that wasn't bad enough (and by golly don't you think it aught to be), it was a school night and Grant had to get up at 6:30 the next morning!
<![if !vml]>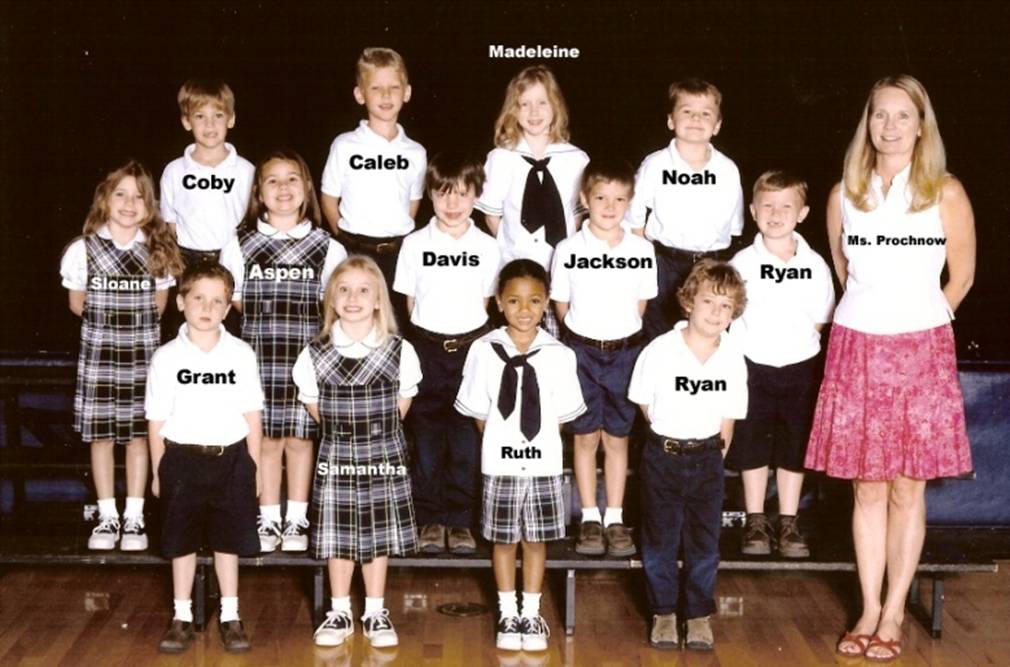 <![endif]>
Ms. Prochnow's Kindergarten Class
Heart of Texas National Wrestling Tournament
Grant wins the Regional Wrestling Championship Feb 18, 2006